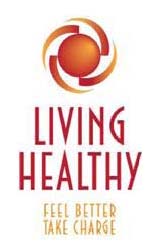 Take Control of Your Health! Living Healthy is an interactive workshop designed for people with one or more chronic health conditions. This 6-week course will help you learn how to manage pain & fatigue, lessen depression & frustration, increase fitness and self-confidence. Discover that you can control your health and your life! Click Here to learn more.
The Black Mountain Greenways System is a wonderful resource to get active by yourself, with friends, or with your family. Check out this Google Map of the current Greenways system in Black Mountain.
View
Black Mountain Greenways
in a larger map
Wondering how to use the Recreation & Parks Facilities to live a healthy life? Use this google map to find your way around (
click on that icon at the top right of the map to open the map in a new window
)!
Looking for walking and biking trails near you? A place for your kids to play basketball? Or even a store with healthy food? This interactive map will help you locate opportunities for physical activity and healthy eating near you:
Buncombe County Healthy Living Map
---
Healthy Eating
From May to October the Black Mountain Tailgate Market offers lots of fresh, healthy options.
Use the Appalachian Sustainable Agriculture Project's Local Food Guide to search for nearby farms, restaurants and grocers.

My Eat Smart Move More NC - Your source for tips and information to help you eat smart and move more everyday!
---
Active Living
Interested in getting out and walking? Check out our walking guide, you can download it below.
---
Tobacco Cessation
Quitline NC
:
1-800-QUIT-NOW (784-8669)
Open 8am to 3am, 7 days a week. All calls are free and confidential.
Guide to Quitting Smoking - Quitting smoking is not easy, but you can do it. To have the best chance of quitting and staying quit, you need to know what you're up against, what your options are, and where to go for help. Here you'll find information from the American Cancer Society on how to get started.