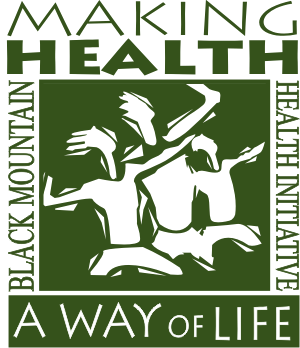 Vision: The Black Mountain community will know and practice healthy lifestyle habits.
Focus Areas: Nutrition, Physical Activity, Tobacco Cessation

Mission: The Health Initiative builds alliances with community members and organizations to raise awareness and advocate for educational opportunities, activities, programs and facilities promoting healthy lifestyles.
Meetings: The Health Initiative is going through a reorganizing process. If you'd like to get involved, contact Jill Edwards at 828-669-2052 or jill.edwards@townofblackmountain.org.